Show your gratitude with Premium Corporate Gifts and make a BIG IMPRESSION at your next corporate event.
Branded360 will deliver an unforgettable experience using premium corporate gifts to recognize and reward attendees at your next sales meeting or customer engagement event. We represent the most recognized brands in the world to and leverage those brands for your event. Our list of premium corporate gifts range from golf equipment to electronics to travel gear. A partial list of brands we represent are shown below. Each Premium Corporate Gift item can create the unique one-of-kind experience that your guest will enjoy and remember during and long after the event.
We provide a host of options to embellish gift items with a corporate logos. However, in many cases today the premium corporate gifts contain no corporate branding. One reason is to keep the focus on the premium corporate gift and the experience that goes along with it for their guest. We encourage our customers that want to logo a premium corporate gift item to use discretion and opt for a understated decoration technique. Another option is to add unique packaging ideas to provide the branding that many companies seek when handing out gift items. This allows the attendee, especially executives to wear and use the premium corporate gift without conflict with their own company branding. Together we can create this package that will make a lasting impression at your next event. Our experienced team is ready to handle every detail from start to finish so you can focus on the other components of your marketing initiative.

For Premium corporate gifts, contact us at cs@branded360.com so we can present the best premium gifts for your event.
Premium Apparel
Premium Sunglasses
Premium Travel Gear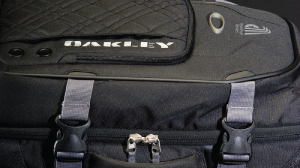 Premium Golf Equipment
Premium Electronics
Premium Watches